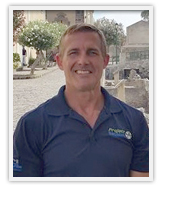 president
Jarrod is an avid explorer, researcher, author, and instructor who teaches and dives in oceans and caves around the world. Trained as a geologist, Jarrod is the founder and president of GUE and CEO of Halcyon and Extreme Exposure while remaining active in conservation, exploration, and filming projects worldwide. His explorations regularly place him in the most remote locations in the world, including several world record excursions at 300ft to cave penetrations in excess of 24,000feet/7km; these dives include bottom times of 12 hours with total immersions near 30 hours. Jarrod is also an author with dozens of publications, including three books and several forthcoming.
ADMINISTRATION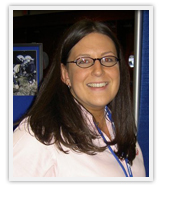 executive director
Corey Jablonski has been with GUE since 2002, when administration and bookkeeping were handled by only one person. Over the years GUE has grown, and she now manages the administrative staff as well as GUE's finances. She was certified to dive by her brother, Jarrod, both in 1995 and then later after she came to work for GUE in 2005, under GUE's first beta Rec 1 program. Since then, she has been privileged to travel to, and dive in, some amazing places, including the Great Barrier Reef in Australia. Before coming to GUE, she worked as a high school English teacher. She graduated cum laude from Florida State University with two Bachelor's degrees and a Master's in Educational Administration.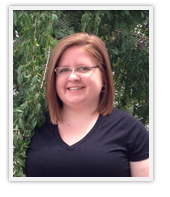 OPERATIONS MANAGER
Kady began working for GUE on a part-time basis in late 2007 helping with miscellaneous office duties. Over the next several years she was given additional responsibilities and gradually moved to a full-time position. Today her time is spent working with instructors, communicating with students and members, light editing and bookkeeping duties, course material administration, and other ad hoc administrative projects that keep her on her toes. Kady graduated from the University of Florida in 2013 with a Bachelor of Arts in Business Administration and Minor in Mass Communication Studies.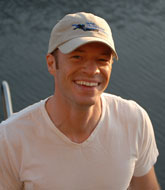 WEBMASTER & PROGRAMMER
Andreas has been working for GUE since 2006 with different iterations of the website, the software packages (Deco Planner, GMP, DiveLog) and various other technical projects. Andreas started diving in 1993 in Sweden, and after relocating to Florida he has explored several miles of new cave passage. He also enjoys documenting those unique environments with cameras and various mapping tools, which have enabled him to contribute to various Project Baseline projects. Before starting to work at GUE, Andreas worked as a Software Development Consultant in Sweden and worked on simulator systems for Sweden's fighter jets. Andreas holds a Master's degree in Software Engineering.
EDUCATION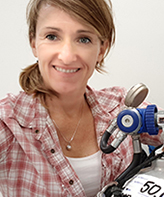 RECREATIONAL ADMINISTRATOR
Dorota has been involved in the dive industry since 1999, when she first became a scuba instructor. What started as a mere fascination developed into a profession when, in 2001, she decided to quit teaching at a university and start teaching diving in Egypt. Over the next 10 years, she not only gained the experience of several thousand dives but also developed into a skilled dive educator and dive operations manager. Her constant striving for excellence brought her to GUE in 2005, and since then has been committed to the development of the organization and its training at the highest level. Within GUE, Dorota is a member of the BOD, Instructor Evaluator, Recreational and Technical instructor; she holds a Master's degree in Political and Social Sciences, as well as a degree in Journalism.
Cave & Tech ADMINISTRATOR
Kirill graduated from Moscow State Pedagogical University as a teacher of Physics in 1999, and attended a course of archaeology at Moscow State University. These two specialties allowed him to participate in multiple scientific research programs, including an archaeological and textile research project at the Moscow Kremlin Museums and Viking Age textile research at the Russian Natural and Historical Heritage Institute. After his first try-dive in 2000, Kirill was totally amazed with the underwater world, and made it his hobby first, and a profession later. He became a PADI recreational and technical instructor in 2003-2004 and joined GUE in 2005. Since that moment he has concentrated on two main passions: diving and teaching diving. Kirill is currently teaching for GUE at the Cave 2 and Tech 2 levels and working on GUE training materials. He resides in High Springs, Florida, which allows him to cave dive as much as possible while pursuing a new hobby, underwater photography.
MARKETING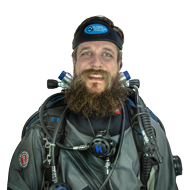 DIRECTOR OF DIGITAL MEDIA & MARKETING
Rich Denmark (Richie) is GUE's Director of Social Media and Marketing as well as the in-house Visual Media Specialist. Rich has been creating content with GUE since early 2009 and has been a GUE diver for 5 years. At a young age he fell in love with the lakes, springs, and oceans of Florida and now, with 10 years experience in HD video production, is proud to combine his passion and skills for GUE. Rich is the creative drive behind all GUE HQ video projects and also excels at photography, graphic design, voiceovers, video editing and effects, and much more. His primary goal within the organization is to use his diverse media skill set to bring our global GUE community and the general public closer together. When he isn't working for GUE or out diving he regularly films with ESPN and other national TV shows, as well as for local artists and businesses.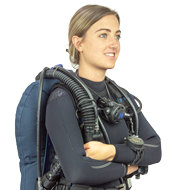 CONTENT MANAGER
Amanda White is an editor for InDepth. Her main passion in life is protecting the environment. Whether that means working to minimize her own footprint or working on a broader scale to protect wildlife, the oceans, and other bodies of water. She received her GUE Recreational Level 1 certificate in November 2016 and is ecstatic to begin her scuba diving journey. Amanda was a volunteer for Project Baseline for over a year as the communications lead during Baseline Explorer missions. Now she manages communication between Project Baseline and the public and works as the content and marketing manager for GUE. Amanda holds a Bachelor's degree in Journalism, with an emphasis in Strategic Communications from the University of Nevada, Reno.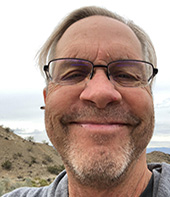 PUBLIC RELATIONS MANAGER
Michael Menduno is an award-winning reporter and technologist who has written about diving and diving technology for 30 years. He coined the term "technical diving." His magazine "aquaCORPS: The Journal for Technical Diving"(1990-1996) helped usher tech diving into mainstream sports diving. He also produced the first Tek, EUROTek and ASIATek conferences, and organized Rebreather Forums 1.0 and 2.0. Michael received the OZTEK Media Excellence Award in 2011, the EUROTek Lifetime Achievement Award in 2012 and the TEKDive USA Media Award in 2018.