HOW GUE IS ADDRESSING THE
GLOBAL CRISIS
GUE recognizes the degradation of our world as a crisis of epic proportions requiring immediate action, both at our organizational level, as well as from each individual. As divers, we have a unique perspective, and with that comes the responsibility to use our skills and voices to protect the places we love to dive. To that end, we have outlined the specific actions we are currently taking as well as those we pledge to take tomorrow and in the future to save the planet, especially our underwater ecosystems. We hope we can count on you to do your part.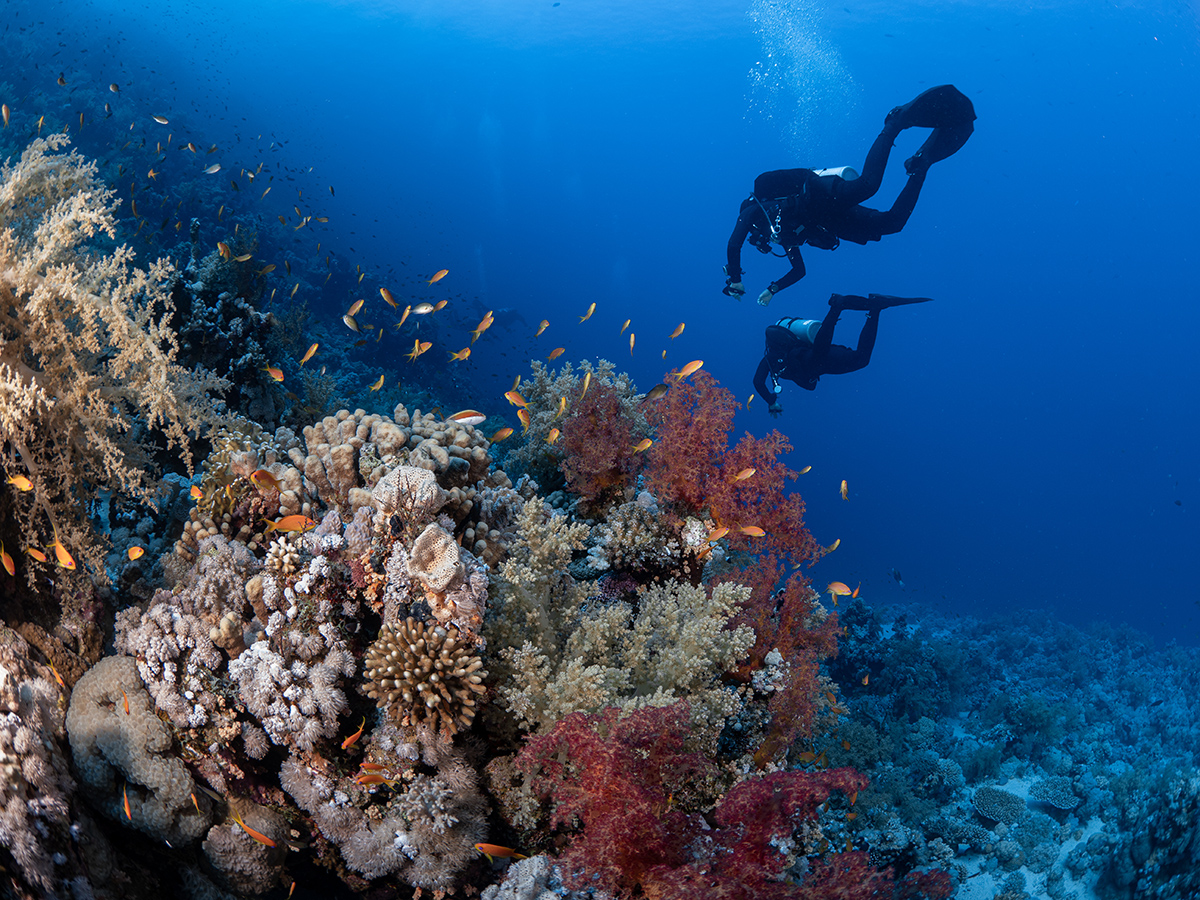 Global Underwater Explorers has pledged to:
Review all current and planned clothing items and, where possible, switch to materials such as bamboo, hemp, 100% cotton, or recycled fibers in 2022.
Review all of our non-clothing merchandise and, where possible, switch to recycled or natural materials.
Offer students the ability to opt out of printed certifications in 2022.
Switch product packaging to recycled, compostable, and/or reusable materials and remove any unnecessary materials in 2022.
Minimize printed documents and utilize sustainable paper options for all print items starting in 2022.
Include a statement regarding GUE's conservation stance in all of our course materials with suggestions as to how GUE divers can do their part to support our conservation goals.
Plan the 2022 GUE Conference with conservation and sustainability in mind, including reducing reliance on single-use plastics.
Actively participate in ongoing research of aquatic environments around the world.
Encourage our communities to get involved in their local environmental protection (turn every dive into a win for the planet).
Use our voice as divers to protect the places we love (community outreach).
What we're doing now
Donating to SeaGrass Grow to offset the carbon footprint of HQ operations and GUE.com order shipments.
Encouraging our members, students, and divers to donate to SeaGrass Grow to offset their carbon footprint from dive travel.
Using sustainable shipping materials, including recycled and multi-use mailers, cardboard, paper fill, recycled and kraft tape, and recycled labels with curbside-recyclable backing. When used, plastic air pockets or bubble wrap are reused and recycled from other sources, but never purchased.
Using recycled paper for office printing and purchasing eco-friendly office supplies when replenishing or replacing worn out items.
As of July 2021, printing all physical certification cards on bioPVC (biodegradable PVC) stock that is 99% PVC and fully biodegrades within nine months to five years of continual exposure to microorganisms in a fertile environment (e.g., soil, compost, trash dump, water, etc.).
Providing divers with digital versions of active (non-expired) certifications, reducing the need for replacements of misplaced certification cards.
Utilizing an e-signature platform for student profile forms, eliminating the need for printed and signed forms when students start a class.
We know that many human activities—including diving—cause damage to the environment. So, how do we minimize our effect on the places we love to dive?

First, do less harm.

How can we do less harm to the environment? How can we reduce our effect on a larger scale and a smaller one? Let's focus on a few key areas.