GUE Operations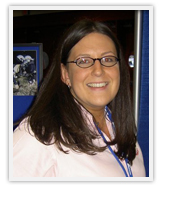 Corey Jablonski
Executive Director

Corey Jablonski has been with GUE since 2002, when administration and bookkeeping were handled by only one person. Over the years GUE has grown, and she now manages the administrative staff as well as GUE's finances, and also serves on the Board as Treasurer/Secretary. She was certified to dive by her brother, Jarrod, both in 1995 and then later after she came to work for GUE in 2005, under GUE's first beta Rec 1 program. Since then, she has been privileged to travel to, and dive in, some amazing places, including the Great Barrier Reef in Australia. Before coming to GUE, she worked as a high school English teacher. She graduated cum laude from Florida State University with two Bachelor's degrees and a Master's in Educational Administration.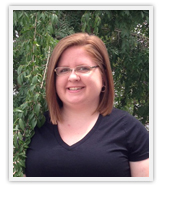 Kady Smith
Operations & Communications Manager

Kady began working for GUE on a part-time basis in late 2007 helping with miscellaneous office duties. Over the next several years she was given additional responsibilities and gradually moved to a full-time position. Today her time is spent working with instructors, communicating with students and members, managing website content, light editing and bookkeeping duties, course material administration, and other ad hoc projects that keep her on her toes. Kady graduated from the University of Florida in 2013 with a Bachelor of Arts in Business Administration and Minor in Mass Communication Studies.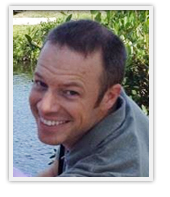 Andreas Hagberg
Webmaster & Programmer

Andreas has been working for GUE since 2006 with different iterations of the website, the software packages (Deco Planner, GMP, DiveLog) and various other technical projects. Andreas started diving in 1993 in Sweden, and after relocating to Florida he has explored several miles of new cave passage. He also enjoys documenting those unique environments with cameras and various mapping tools, which have enabled him to contribute to various Project Baseline projects. Before starting to work at GUE, Andreas worked as a Software Development Consultant in Sweden and worked on simulator systems for Sweden's fighter jets. Andreas holds a Master's degree in Software Engineering.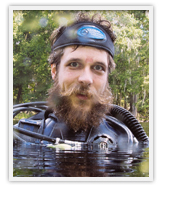 Rich Denmark
Director of Digital Media & Marketing

Rich Denmark (Richie) is GUE's Director of Social Media and Marketing as well as the in-house Visual Media Specialist. Rich has been creating content with GUE since early 2009 and has been a GUE diver for 5 years. At a young age he fell in love with the lakes, springs, and oceans of Florida and now, with 10 years experience in HD video production, is proud to combine his passion and skills for GUE. Rich is the creative drive behind all GUE HQ video projects and also excels at photography, graphic design, voiceovers, video editing and effects, and much more. His primary goal within the organization is to use his diverse media skill set to bring our global GUE community and the general public closer together. When he isn't working for GUE or out diving he regularly films with ESPN and other national TV shows, as well as for local artists and businesses.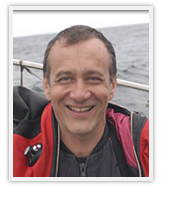 Dr. Panos Alexakos
Quest Senior Editor

Dr. Panos Alexakos has been involved with GUE since its formation and has represented the agency in a number of capacities. Today, he is GUE's Director of Quality Control and Managing Editor of its magazine, Quest. An active cave diver since 1996, Panos also holds a Ph.D. from The Pennsylvania State University and has been an active university educator since 1982.
Sheila Hardie
Graphic Designer & Quest Layout Editor

Sheila Hardie began working for GUE in 2007 as part of the administrative staff. After pursuing training in graphic design, her duties migrated to designing digital and print materials for GUE, Halcyon, Extreme Exposure Adventure Center, and Project Baseline. She has created a number of marketing and promotional materials as well as retail merchandise designs for GUE and PB, including the annual GUE Calendar, conference themes, and numerous apparel items. She became layout editor of Quest in 2008 (Vol. 9, No. 4) and gave the magazine its current signature design in 2011. She has designed almost thirty issues of Quest in those seven years.
Kaitlin Kovacs
Quest Editor

Kaitlin Kovacs is a research biologist in a deep-sea benthic ecology lab. Her science experience has led her beyond the deep sea to study artificial reefs, coral reef restoration in the Maldives, and mangroves in the Caribbean. She graduated from the University of Florida (B.S. Biology) and from Duke University (Masters of Environmental Management) and is keen on using outreach and education to engage local communities and youth in marine science and conservation efforts.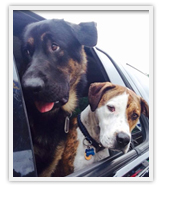 Montague Mudry & Murphy Harmon
Office Dogs

One of the friendliest dogs you'll ever meet, Murphy came to us in 2014 as a stray and quickly made himself at home. Monty was adopted by Corey in 2015 and has also been quick to make the office his home, though he is a bit more vocal when greeting visitors. These best friends love spending their days playing fetch in the field, barking at passersby, and sleeping.