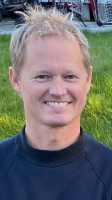 View Scheduled Classes
Classes I teach:
GUE Fundamentals
Doubles Diver
Drysuit Diver
Roger Hovind
Sweden
+46709880606
roger@gue.com

Professional
Diving Qualifications
Tech 2
Cave 2
Rebreather diver (JJ-CCR)
Diving Experience
Diving since 1993
+ 2000 dives
Community Involvement
Rena botten (cleaning project in Sweden)
GUE Sweden
Special interests
Wreck diving.
Cave diving.
Project diving.
Trekking in Swedish mountains.
Additional languages
Additional Info

Love to share the passion of diving.