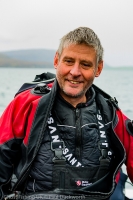 View Scheduled Classes
Classes I teach:
Discover Diving
Recreational Supervised Diver
Recreational Diver 1 - Nitrox
Recreational Diver 2 - Triox
Recreational Diver 3 - Trimix
GUE Fundamentals
Doubles Diver
Drysuit Diver
Navigation Primer
Rescue Primer
Triox Primer
DPV Diver 1
Documentation Diver
Technical Diver 1
Tech 60
Technical Diver 2
CCR Diver 1
Recreational Dive Leader
Richard Walker
United Kingdom
Croatia
+44 7968 966 749
rich@wreckandcave.co.uk
www.wreckandcave.co.uk

Professional
2007 - present. Diving instructor with Global Underwater Explorers
1996-2007 Research Assistant. University of Sheffield. Sheffield, UK.
Education
BSc (1990) Electronic Engineering with Medical Electronics. University of Kent at Canterbury, UK.
MSc (1992) Medical Electronics. University of London
PhD. (1997) University of Sheffield
Diving Qualifications
GUE Cave 2, Tech 2
GUE Fundamentals, Tech 2 and CCR 1 instructor
Instructor Evaluator to Tech 2 level.
Diving Experience
3000+ Dives
1000+ Mixed gas dives
1000+ Decompression dives
Community Involvement
Member of GUE Training Council
Director of Technical Training
Member of GUE Board of Advisors
Member of GUE Board of Directors
Survey work for marine protected area research project Jan 08-April 08. Central Visayas, Philippines.
Exploration diver with Karst Oddysey. Cave diving project in Bosnia and Herzegovina.
Project leader for LST project in Lyme Bay, Dorset, UK. A Project to survey and document the wrecks of two LST's lost in WW2 during Exercise Tiger.
Project Diver - Mars, Sweden, 2015