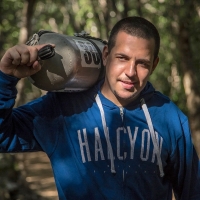 View Scheduled Classes
Classes I teach:
Discover Diving
Recreational Supervised Diver
Recreational Diver 1 - Nitrox
Recreational Diver 2 - Triox
GUE Fundamentals
Doubles Diver
Drysuit Diver
Triox Primer
Rescue Primer
Navigation Primer
David Dusek
Playa del Carmen, Q.Roo, Mexico
Prague, Czech Republic
+529841300944
dusek@gue.com
david@speleozone.com
www.speleozone.com
www.facebook.com/gueczech
www.facebook.com/SpeleoZone
www.facebook.com/MexicoCaveSurvey


Professional
Owner of Speleo Zone Mexico in Playa del Carmen, Mexico
GUE Instructor
Full-time diving instructor and guide
Diving Qualifications
GUE Recreational & Foundational Instructor
DES Cave Instructor Trainer
IANTD Rec and Cave Instructor (non-active)
UTD Rec Instrucor (non-active)
NAUI Rec Instructor (non-active)
GUE Cave Diver 2
GUE Technical Diver 2
GUE RB80 Diver
GUE DPV Cave
GUE UW Cave Survey
GUE Cave Sidemount Diver
NSS-CDS Cave Diver
IANTD Cave Diver
Diving Experience
Diving since 2003
Rec Intructor since 2006
Cave instructor since 2010
3000+ logged dives
1200+ cave dives
1500+ cavern dives
600+ cave stage dives
300+ DPV cave dives
Community Involvement
Founding member of MCS (Mexico Cave Survey)
Member of MCEP (Mexico Cave Exploration Project)
Member of QUEST (Quintana Roo Underwater Exploration and Survey Team)
Member of Karst Odyssey exploration project
Special interests
Cave exploration, mapping and survey
Photography
Brazilian Jiu Jitsu
Publications
GUE Quest journal
Various Czech diver magazines
Underwater cave maps
Czech translation of GUE Fundamentals & Drysuit Primer
Additional languages
Additional Info

I am originally from Prague, Czech Republic and I have been permanently living in the Mayan Riviera in Mexico since 2007. I am a full-time instructor and guide in the local cenotes. My free time is spent underwater as well, exploring and documenting underwater and dry cave systems on the Yucatan Peninsula. When not in Mexico during the summer, I am teaching scuba diving courses in Europe.