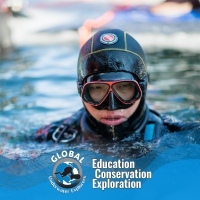 View Scheduled Classes
Classes I teach:
Discover Diving
Recreational Supervised Diver
Recreational Diver 1 - Nitrox
GUE Fundamentals
Doubles Diver
Drysuit Diver
LEE YOUNG JAE
Korea (South)
Philippines
+82 10 7192 2825
+82 10 7192 2825
mantaphoto@gue.com
bigblue2010.com



Professional
GUE Instructor.
PADI IDC Staff Instructor.
TDI SDI Instructor.
PADI Freediver Instructor.
PADI Sidemount Instructor.
owner of BIGBLUE2010.
owner of TY textile co.
Diving Qualifications
2005 Open water Diver
2010 SDI Open Water Scuba Instructor
2010 TDI Extened Range Diver
2010 TDI Nitrox instructor
2011 SDI Sidemount Instructor
2011 PADI Open Water Scuba Instructor
2011 PADI 20 Specialties Instructor
2011 PADI Digital Underwater Photography Instructor
2011 PADI Deep & Wreck Instructor
2011 PADI Sidemount Instructor
2014 PADI Master Scuba Diver Trainer
2015 PADI IDC Staff Instructor
2016 PADI Freediver Instructor
2017 RAZOR Basic Sidemount
2018 GUE Fundamental
2018 GUE TECH 1
2019 GUE Fundamental Intern
2019 GUE DPV 1
2020 GUE CAVE 1
2022 GUE Fundamental Instructor
2023 GUE CCR 1
2023 GUE Gas Blender
Community Involvement
BIGBLUE2010
GUE TECH KOREA
Special interests
Underwater Photography / Videography
Ashtanga Yoga
Alpine Ski
Languages I teach classes in
Additional languages