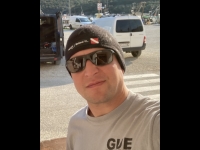 View Scheduled Classes
Classes I teach:
Discover Diving
Recreational Supervised Diver
Recreational Diver 1 - Nitrox
GUE Fundamentals
Doubles Diver
Drysuit Diver
Jan Schmid
Puerto Aventuras , Mexico
Germany
+52 984 131 6931
+1 (772) 404-2315 WhatsApp
jan@gue.com
info@caveccr.com
www.caveccr.com


Professional
CaveCCR - Owner
JJ-CCR instructor/service technician (manufacturer approved)
Full time diving educator
Education
Dipl.-Ing. medical engineering
GTUEM hyperbaric chamber operator
Diving Qualifications
GUE Cave2, CCR1, Tech1, DPV diver
TDI JJ-CCR advanced mixed gas Instructor
TDI Cave - Rebreather/stage/sidemount/DPV instructor
TDI trimix instructor
TDI SF2 ECCR Instructor backmount/sidemount
CCR diver on multiple units
Freediver lvl2
Diving Experience
4000+ dives
1000+ cave dives (Mexico, Florida, Thailand, Philippines, Europe, New Zealand, Indonesia, Palau)
2500+ rebreather dives
500+ DPV dives (OC, CCR, cave)
400+ Wreck/trimix dives
200+ technical/ccr/cave divers trained
Special interests
Cave surveying/mapping/exploring
Closed Circuit Rebreather technologies
Indoor rowing
Tennis
Ski touring
Downhill MTB
Audio-HiFi
Languages
English
German
basic French (not teaching)
Additional Info

Jan was born in Germany, holds a masters degree in Medical Engineering and is a trained Hyperbaric Chamber Operator. He is a passionate technical diver interested in diving medicine and rebreather technologies.

Full time diving educator in Mexico, owner of CaveCCR and a manufacturer approved JJ-CCR service technician; Jan has been diving worldwide in various environments from ocean reefs to wrecks, caves, and mines. In his free time you can find him surveying, mapping, exploring or just fun diving caves.