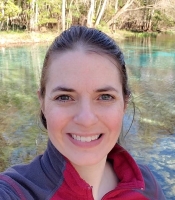 View Scheduled Classes
Classes I teach:
Discover Diving
Recreational Supervised Diver
Recreational Diver 1 - Nitrox
Recreational Diver 2 - Triox
Recreational Diver 3 - Trimix
GUE Fundamentals
Doubles Diver
Drysuit Diver
Triox Primer
Rescue Primer
Navigation Primer
DPV Diver 1
Documentation Diver
Gas Blender
Cave Diver 1
Cave Diver 2
Triox Cave Upgrade
Technical Diver 1
Meredith - Mer - Tanguay
Mid-Atlantic, Northeast, Midwest, United States
North/South Florida and Hawaii, United States
Email preferred contact method. If you need to call, text first please, otherwise we'll assume you're a telemarketer ;-)
+1 978-233-1637
mer@wetrocksdiving.com
mer@gue.com
www.WetRocksDiving.com
.
For Mer's complete calendar of availability, including remaining class seats:
schedule.wetrocksdiving.com

Professional
2023 marks Mer's 20-year anniversary with GUE and Mer's 10-year anniversary as a dive educator with GUE
Small business owner and entrepreneur
Founder: Wet Rocks Diving, a TEAM of GUE Instructors and professional guides
Full time Professional Scuba Educator: Cave Guide and GUE Instructor, 2012-present
Owner/Partner: Exclusive Homes Group – Keller Williams Realty, 2004-2013
Training Director: United Divers, Somerville, MA 2003-2004
Astronomy-Physics Public Outreach Educator: Boston Museum of Science, MIT, Harvard Smithsonian, and Dexter-Southfield, 1998-2003
Education
B.A., Astronomy-Physics-Geophysics, Colgate University, magna cum laude, Phi Beta Kappa
Edwin Foster Kingsbury Prize for performance and promise in Astronomy-Physics-Geophysics
Certified Residential Specialist, a real-estate-specific graduate-level degree
Small Business Development, Systems, Customer Service, Business Growth, and Team Leadership - Keller Williams University
Former American Red Cross Head Lifeguard and Water Safety (Swimming) Instructor
Diving Qualifications
GUE Instructor: Cave 1 & 2, Tech 1 and Cave Triox Upgrade
GUE Instructor Trainer: Fundamentals
GUE Instructor Evaluator: Learn-to-Dive (Rec 1), Rec 2
GUE Instructor: Recreational 1 - Nitrox (Learn to Dive), Recreational 2 - Triox and Rescue, Recreational 3 - Trimix and Recreational Deep.
GUE Instructor: Triox Primer, Navigation, Rescue Primer
GUE Instructor: Fundamentals, Drysuit, Doubles, Tech Upgrade, Documentation Diver, DPV1, Gas Blender
One-on-One coaching: Divers of all agency certifications.
Dive Guide: Rec, Tech and Cave
GUE Tech 2+ Diver
GUE Cave 2 Diver
GUE JJ-CCR Diver
GUE Documentation Diver
Nautical Archaeological Society – Level 1 Diver
NAUI Technical Divemaster & Cave Guide
NSS-CDS Cave Mentor/Supervisor
NACD/TDI Cave DPV Diver
TDI Cave CCR
PSAI Overhead Sidemount Diver
Prism Topaz CCR Diver
PADI Master Diver
Trained in Human Factors for Diving, also Instructor Candidate
First Aid, CPR, AED trained
Hyperbaric Chamber Operator/Hyperbaric Oxygen Administration
Aqualung/Apeks Regulator Technician, Deep6 Regulator Technician.
Diving Experience
Certified 2000, GUE Diver since 2003, Teaching for GUE since 2013.
Wrecks, caves, reefs, significant cold-water experience in New England and Great Lakes, and more. Cave diving experience in Florida, Mexico, Hawaii, France, cold-water mines, and more.
4500+ dives
3200+ Cave dives/hours
3900+ Drysuit dives
1800+ Decompression dives
1300+ Dives utilizing DPVs
1000+ eCCR hours (Prism Topaz and JJ-CCR)
300+ Science/survey dives, including both ocean and cave
80+ Sidemount dives in sidemount-preferred cave passage
40+ Dives accompanying or coordinating with manned submersibles
1 Dive buzzed by humpback whale
1 Dive during Earthquake magnitude 4.0+
NSS-CDS Sheck Exley Safe Cave Diving Award, 2014
Community Involvement
Dive Safety Officer for Project Baseline's R/V Baseline Explorer and other major missions
GUE Training Council Member, 2022-2023 term
Former Guide, Indian Springs - Site is now closed.
Guide, Hart Springs
Guide, Cathedral Canyon
Guide, Mill Creek Sink (Alachua Sink)
Former Member/Co-Founder, North East Underwater Explorers (NEUE)
Former Member, GUE Ontario
Founding Member and Advisory Board Member, Southeast Underwater Explorers (SEUE)
Founding Member, Midwest Underwater Explorers (MWUE)
Member, National Speleological Society (NSS), Cave Diving Section
Member, Wakulla Springs Alliance
Member, Hawaii Underwater Explorers (HUE)
Member, Florida Underwater Explorers (FLUE)
Member, South Central Underwater Explorers (SCUE)
Member, Massachusetts Underwater Explorers (MAUE)
Member, Florida Speleological Society (FSS)
Member, Hawaii Grotto of the NSS
Member, Cave Conservancy Hawaii
Member, Hawaii Speleological Survey
GUE Global Conference, Cave-Fests & NSS-CDS Conferences - Too many to list
Karst Symposium 2017 @ FSU
Florida Springs Symposium 2018
TekDiveUSA2018
GUE Community Day 2020 Presenter
Diver, Project Baseline/Baseline Explorer, FL Deep Wrecks 2015
Diver & DSO, Project Baseline/Baseline Explorer, Port Everglades FL Reef Documentation 2016
Diver & DSO, Project Baseline/Baseline Explorer, Bermuda Nekton Deep Reefs 2016
Diver & DSO, Project Baseline/Baseline Explorer, NC Battle of the Atlantic/NOAA 2016
Volunteer Submersible Support and Tender Driver, Project Baseline/Baseline Explorer, NOAA/U576 2016
Diver, Battle of the Egadi Project, Sicily, Italy. GUE/Italian Government, 2017. Artifact search and recovery.
Project Manager, Project Baseline: Kona, HI
Project Contributor, Project Baseline: Florida Springs, Florida Wrecks, Gulfstream
Diver, Woodville Karst Plain Project (WKPP) 2010-2018 (Wakulla, Black Hole Swallet, Punchbowl, Chips Hole, Turner, Deep Salt and other projects)
Diver and Surveyor, Karst Underwater Research (Twin Dees/Weeki Wachee, Cathedral Canyons, Deep Salt, Madison, Rose, McCormick, Lineater, The Cracks, Morgan, P3, and other projects). 2015 - current. Focusing on survey, cartography, and mentoring rising support and exploration divers.
Frequent speaker to regional dive clubs on exploration projects and grassroots Project Baseline efforts
GUE Instructor Mentor
Special interests
Human Factors
Dive leadership/mentorship and project development.
Cave survey and cartography.
Caving: Cave Diving and "Dry" Caving
Sailing, Snow Skiing, Hiking, Running
Geekiness, Puns, and Satire
Crochet
Publications
DAN's Alert Diver Magazine, Model, Q2 2023.
Fundamentals of Better Diving, 2nd edition, 2020, co-author
Quest Dive Magazine, cover, Vol 20. No 4.
Dykking, a Norwegian Dive Magazine, June 2017.
Multiple speaking engagements on GUE, Project Baseline and other exploration projects
A Day in the Life of A Dive Safety Officer, NOAA Ocean Explorers Website
Photometric Observations of Classical- and Beta- Cepheids: Eclipsing Binary Star Discovered
Optical Variability of the Blazar BL Lacertae
Former Editor: GUE Digest
Active Contributor to various GUE materials and books, including as a Tech Manual Editor and a Creator/Editor for parts of the Fundamentals and Recreational Manuals.
Languages I teach classes in
Additional languages
English
Native Imperial, Fluent Metric
Additional Info

Mer is a cave-addicted tech diver from Boston who splits her dive time between Kona, Hawaii and High Springs, Florida. She enjoys pairing her coaching skillset with her diving passion. She has an affinity for working with women/shorter divers as well as with cave divers to refine their skills for more overhead enjoyment. She learned to be a team diver, to dive a backplate/wing, cave dive, and tech dive through GUE training: she understands her students' process as she personally has been in their shoes; this allows her a unique perspective to appropriately challenge her students thus facilitating growth and improvement while remaining sensitive to the psychological element of the process and human factors. Mer is GUE's first female cave instructor since the late 1990s, is one of only two women actively teaching both cave and tech for GUE, and currently, the only woman teaching a Level 2 Cave or Tech course for GUE. On any given day you can find her surveying cave in North Florida, exploring lava tube dry caves, or seeking rare finds on Kona's coast. If you're thinking of coming to Kona or North Florida, Mer wants to dive with you! Wet Rocks Diving regularly travels to USA's Northeast, Midwest and Mid-Atlantic regions to support growing GUE communities in these areas. Check out http://www.WetRocksDiving.com

Favorite Quotes
"Beware the lollipop of mediocrity. Lick it once and you suck forever." - Brian Wilson
"First law of survival: seek the best." - Ayn Rand
"A'ole makou e ho'ohikiwale kela!" - We wouldn't want it to be easy. - Hawaiian saying

Evolve. Excel. Explore. Enjoy!