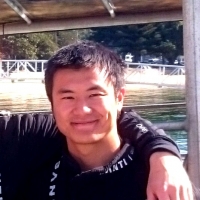 View Scheduled Classes
Classes I teach:
GUE Fundamentals
Doubles Diver
Drysuit Diver
Stephen Ho
Sydney, Australia
+61 (0)2 9977 4355
steveho@gue.com
steve@divesydney.com.au
www.divesydney.com.au/




Professional
Assistant Manager and Technical Manager at Dive Centre Manly, Sydney
Member of the Explorers Club
Education
MEng (Hons) Civil Engineering
BA (Hons) Politics, Philosophy & Economics
Diving Qualifications
PADI Trimix Instructor & MSDT
GUE Fundamentals Instructor
Scubapro Level 2 Service Technician
GUE CCR 1 diver
Diving Experience
Steve is a full-time instructor who is actively involved in the promotion of the diving and technical diving community in Sydney, from entry level to technical diving courses to equipment servicing and consultation to organising and leading local and international diving travel.
Community Involvement
Within his role as Assistant Manager at Dive Centre Manly Steve is an active presence in diving in Sydney, including the promotion of and the running of underwater clean-ups and environmental initiatives.
Additional Info

A qualified and active Personal Trainer who can design strength building programs tailored for the demands of diving and general fitness.