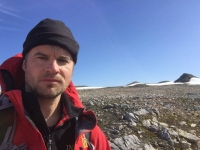 View Scheduled Classes
Classes I teach:
Discover Diving
Recreational Supervised Diver
Recreational Diver 1 - Nitrox
GUE Fundamentals
Doubles Diver
Drysuit Diver
Richard Spikings
Geneva, Switzerland
+41 (0)79 945 8116
+41 (0)79 945 8116
richard.spikings@unige.ch
spikings@gue.com

Professional
Professor of Geology, University of Geneva, Switzerland
Education
Diving Qualifications
GUE Instructor Rec 1, Fundamentals
TDI Instructor
Instructor trainer and Trimix instructor for the Swiss Association of Professional Diving Instructors
Cave diving certified
Diving Experience
2000+ dives
300+ trimix dives
50+ cave dives
Community Involvement
Founder and active member of the Geneva Scuba Diving Group: a group for divers who are interested in exploring glacial and high altitude lakes in western Switzerland and nearby regions within France.
Special interests
Deep open water diving in glacial lakes.
Wreck diving.
Additional languages
English
French (improving slowly)