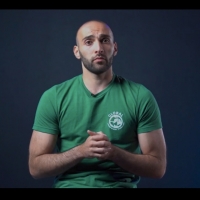 View Scheduled Classes
Classes I teach:
Discover Diving
Recreational Supervised Diver
Recreational Diver 1 - Nitrox
Recreational Diver 2 - Triox
Recreational Diver 3 - Trimix
GUE Fundamentals
Doubles Diver
Drysuit Diver
Triox Primer
Rescue Primer
Navigation Primer
Alain Eid
Toronto, Ontario, Canada
+14372997441
alain@gue.com
goscuba.ca


Professional
Alain takes great pleasure in sharing his knowledge and passion for diving through transformative courses that enable divers to reach their full potential and achieve their goals.
Education
Masters of Business Administration
Bachelors of Computer Science
Active IQ - Level 3 - Personal Trainer
Diving Qualifications
GUE CCR 2 Diver
GUE Cave 2 Diver
Basic Life Support Instructor
PADI Instructor (In-active): DPV, Sidemount, Drysuit, Oxygen Provider, etc...
Reef Check EcoDiver: Substrate, Invert and Fish IDs
Diving Experience
Alain has gained extensive diving experience in a variety of countries, including the United Arab Emirates, Lebanon, USA, Mexico, France, Croatia, Italy, Malta, South Africa, Hungary, Oman, Cyprus, Egypt, Jordan, Saudi Arabia, Maldives, Sri Lanka, Thailand.
Community Involvement
Dubai Divers Team development
Special interests
CrossFit
Skydiving
Caving
Mixed Martial Arts
Languages I teach classes in
Additional languages
English (Fluent)
Arabic (Fluent)
French (Basic)
Additional Info

I wanted to share that I moved to Toronto in October 2022 from Dubai. I'm thrilled to be a part of the GUE community in Canada and excited to start diving in the chilly waters.

If you're interested in training with me, but can't find a class that fits your schedule, please hit me a message and we will find a time that works for us.

Looking forward to exploring the underwater world with you!