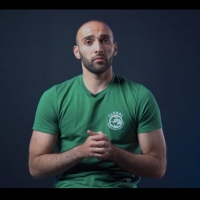 View Scheduled Classes
Classes I teach:
Discover Diving
Recreational Supervised Diver
Recreational Diver 1 - Nitrox
Recreational Diver 2 - Triox
GUE Fundamentals
Doubles Diver
Drysuit Diver
Triox Primer
Rescue Primer
Navigation Primer
Alain Eid
Dubai , United Arab Emirates
Oman
+971557918195
alain@gue.com


Professional
Education
Masters of Business Administration
Bachelors of Computer Science
Active IQ - Level 3 - Personal Trainer
Diving Qualifications
GUE Instructor - Fundamentals
GUE Instructor - Recreational Diver 2
GUE Instructor - Recreational Diver 1
GUE Cave 2 Diver
GUE CCR 2 Diver
Basic Life Support Instructor
PADI Instructor - Master Scuba Diver Trainer
PADI Specialty Instructor: Sidemount, Drysuit, Nitrox, Night, Wreck, Deep, Search and Recovery, Drift, Navigation and PPB.
Reef Check EcoDiver: Substrate, Invert and Fish IDs
Diving Experience
Alain Eid has Cave diving, Wreck diving and Reef diving experience across these countries: Lebanon, Maldives, USA, Mexico, France, Croatia, Italy, Malta, South Africa, Hungary, United Arab Emirates, Oman, Cyprus, Egypt, Jordan, Saudi Arabia, and Thailand.
Community Involvement
Dubai Divers Team development
Special interests
CrossFit
Skydiving
Caving
Mixed Martial Arts
Languages
English (Fluent)
Arabic (Fluent)
French (Basic)
Additional Info

Actively teaching GUE courses in Dubai and Fujairah.

If you don't see a class that suits your timetable, get in touch and we can easily put one together.