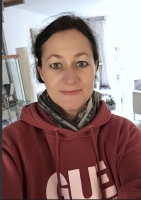 View Scheduled Classes
Classes I teach:
Discover Diving
Recreational Supervised Diver
Recreational Diver 1 - Nitrox
Recreational Diver 2 - Triox
Recreational Diver 3 - Trimix
GUE Fundamentals
Doubles Diver
Drysuit Diver
Triox Primer
Rescue Primer
Navigation Primer
BLS-D & Oxygen First Aid
Claudia Haltern
Germany
Germany
+49 (0) 1732690353
Claudia@gue.com

Professional
Anesthetist and Hospital Hygiene Specialist, Helios Klinikum Niederberg, Velbert
Education
Diving Qualifications
GUE Tech2
GUE Cave2
GUE Gas Blender
SSI Freediver Level 1
Diving Experience
Diving since 1992
900+ dives
500+ mixed gas dives
200+ cave dives
200+ decompression dives
Community Involvement
Project manager of Project Baseline Bergisches Land
involved in other PB activities
Special interests
Diving medicine and hyperbaric physiology
Conservation of underwater environments
Additional languages
German
English
Basic French and Italian (no teaching!)
Additional Info

Please get in touch for individual classes!
I am based in Wuppertal, but I am happy to travel for classes.