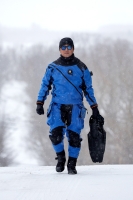 View Scheduled Classes
Classes I teach:
Discover Diving
Recreational Supervised Diver
Recreational Diver 1 - Nitrox
Recreational Diver 2 - Triox
Recreational Diver 3 - Trimix
GUE Fundamentals
Doubles Diver
Drysuit Diver
Triox Primer
Rescue Primer
Navigation Primer
DPV Diver 1
Jimmy Choo
Singapore, Singapore
Bali, Indonesia
+6596849836
jimmychoo@gue.com
info@redscuba.com
www.redscuba.com
www.RedScuba.com.sg

Professional
1990 - 2020: Naval Diver, Special Warfare Group Operator, Trainer in Frogman School & Diving supervisor.
Education
1990 - Naval Diver Class 1 in Singapore Navy
1991 - Special Warfare Group operator course
1992 - US Navy SEALS
1994 - Special Dive Team Training
1997- Advanced Dive Team Training
2006 - Diving Supervisor Course
Diving Qualifications
GUE Diver Rating: Tech 1&2, Cave 1&2, DPV 1
GUE Instructor: Fundamentals,
GUE Instructor: Recreational 1,2,3 - Nitrox
GUE Instructor: Recreational Supervised Diver
GUE Instructor: Discover Diving
GUE Instructor: Doubles Diver
GUE Instructor: Drysuit Diver
RAID Instructor Trainer: Trimix
RAID Instructor Trainer: Wreck
PSAI Instructor Trainer: Trimix
PSAI Instructor Trainer: Advanced Wreck
PSAI Instructor: Megalodon CCR Instructor
IANTD Instructor Trainer: Trimix
IANTD Instructor: Megalodon CCR Instructor
SSI Instructor Trainer: Trimix
SSI Instructor Trainer: Advanced Wreck
SSI Instructor: POSEIDON CCR
ISC Instructor: Megalodon CCR
TDI Instructor: Megalodon CCR
TDI Instructor: POSEIDON CCR
RAID Instructor Trainer
GUE Tech 1 Diver
GUE Cave 1 Diver
GUE DPV 1 Diver
Service Technician (Regulator): HALCYON
Service Technician (Regulator): SCUBAPRO
Service Technician (Regulator): POSEIDON
First Aid, CPR, AED trained
Diving Experience
Diver since 1990
Instructor Trainer Since (2006)
Logged Dives : >9000
Community Involvement
Diver – TICD 2016 – Corals Planting: Tioman, Malaysia 2016
Kickstart Project Baseline/Baseline Explorer – Reef Documentation: Hantu, Singapore, 2017
Diver – TICD 2017 – Corals Planting: Tioman, Malaysia 2017
Special interests
Wreck and Cave diving
Diving in various parts of the world as much as I can
Sharing my passion in diving
Additional languages
Additional Info

Jimmy Choo started his diving career during his national service in the Naval diving Unit back in 1990. After he graduated from his basic diving course, he decided to join the Naval diving unit as a professional diver. In 1992 he was chosen to train with one of the toughest special Force unit in the world - US Navy SEAL. During his service, he was called upon for one of the most massive underwater search and recovery tasking in 1997 - Silkair flight 185. During his service in the force, he has been chosen to work with different diving units worldwide. Jimmy also an Instructor Trainer in the Naval Diving Unit and has been training both Naval Diver and Special Force diving team.

As for his recreational diving experience, Jimmy started with SSI as an instructor, and then he works his way up to SSI Technical Instructor Trainer. He didn't stop to pursuit diving education and soon he becomes instructor trainer at all levels with SSI, IANTD, TDI, RAID, and PSAI. Currently, as a diver he has more than 9000 logged dives under his belt and he is a GUE Tech 2, Cave 2, and a GUE Instructor. He has been teaching mostly GUE since he became a GUE Instructor. He also a specialist is wreck diving.

Jimmy Choo chooses mainly to teach the GUE course is because he like the GUE system due to its holistic approach toward diving safety.


Jimmy always believes that "Diving isn't a course or a lesson. It's more than that: Diving is a method, a philosophy, a way of life".