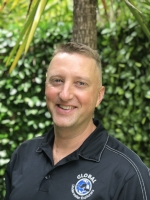 View Scheduled Classes
Classes I teach:
GUE Fundamentals
Doubles Diver
Drysuit Diver
Rhys Toone
Victoria , Australia
+61413629704
Rhys@GUE.com

Diving Qualifications
GUE Fundamentals Instructor
GUE Tech 1
GUE Tech 2
GUE CCR
CDAA Advanced Cave
Diving Experience
Special interests
WW2 History (Pacific theatre)
Hiking
Videography
Additional languages
Additional Info

Rhys began his diving career in 2006 whilst living & working in the South Pacific island nation of Vanuatu. After moving back to Australia, he spent many years exploring the numerous deep wrecks off the Australian coastline, the cave systems of Mount Gambier and the Nullarbor Plain, plus various international diving destinations.
After another period of living and working in Vanuatu exploring the deep reef systems and WW2 wrecks, Rhys has now returned to Australia to continue his passion for teaching and exploration, & looks forward to contributing to the growth of the Victorian GUE dive community.