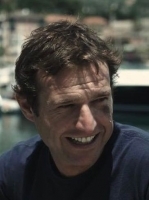 View Scheduled Classes
Classes I teach:
Discover Diving
Recreational Supervised Diver
Recreational Diver 1 - Nitrox
Recreational Diver 3 - Trimix
GUE Fundamentals
Doubles Diver
Drysuit Diver
Triox Primer
DPV Diver 1
Gas Blender
Technical Diver 1
Technical Diver 2
Professional
2004 to present: GUE Instructor
2002 to present: founder and owner manager of Portofino Divers
2001 Independent underwater video operator in Belize, Central America.
1998-2000 dive guide, scuba instructor, mixed gas blender, manager of the tech diving department at DWS diving center in Liguria.
1997 Independent PADI and IANTD instructor.
Diving Qualifications
GUE Recreational Instructor
GUE Technical Instructor
GUE Instructor Trainer
GUE Cave DPV diver
GUE Rebreather diver (RB80)
Diving Experience
Diver since 1989
6000+ dives including research dives, wreck dives and mixed gas dives.
Community Involvement
Reef Alert Network co-founder and president
https://www.reefalert.org/
Special interests
Conservation, education, exploration and scientific research in the Portofino National Marine Reserve
Reef Restoration Projects
Underwater video and photography
Wreck hunting and exploration in the Ligurian and Mediterranean Seas
Mediterranean environment and marine life
Additional languages
Additional Info

Bruno has being diving since 1989, he became recreational instructor in 1997 and technical instructor in 2000, he is predominately teaching and diving in the Portofino area, Genoa, Italy.

He is currently the owner and manager of Portofino Divers, a dive center specializing in offer premier quality dive trips to the Portofino National Marine Reserve and to many different wrecks off the Ligurian coast. As a GUE Instructor Development Center, Portofino Divers actively promotes GUE training programs.

Active supporter of safer and more efficient diving practices to increase fun in underwater activities, Bruno became GUE instructor in 2004, since then he is constantly involved in promoting GUE diving system to the local dive community.

When he is not teaching or guiding, he is deeply involved in conservation and scientific projects in the Mediterranean mesophotic zone.
http://mesomed.portofinodivers.com/