WHY TAKE THIS COURSE?
Are you interested in visiting the underwater world, but not quite sure how comfortable you'll feel there? Get a taste of what it is like to be underwater with the Supervised Recreational Diver course with GUE.

This class teaches you all the basic skills required for a safe and comfortable dive while limiting the depth of your dives to 12m/40ft. Because of your limited experience, you will always be diving under the supervision of a dive professional.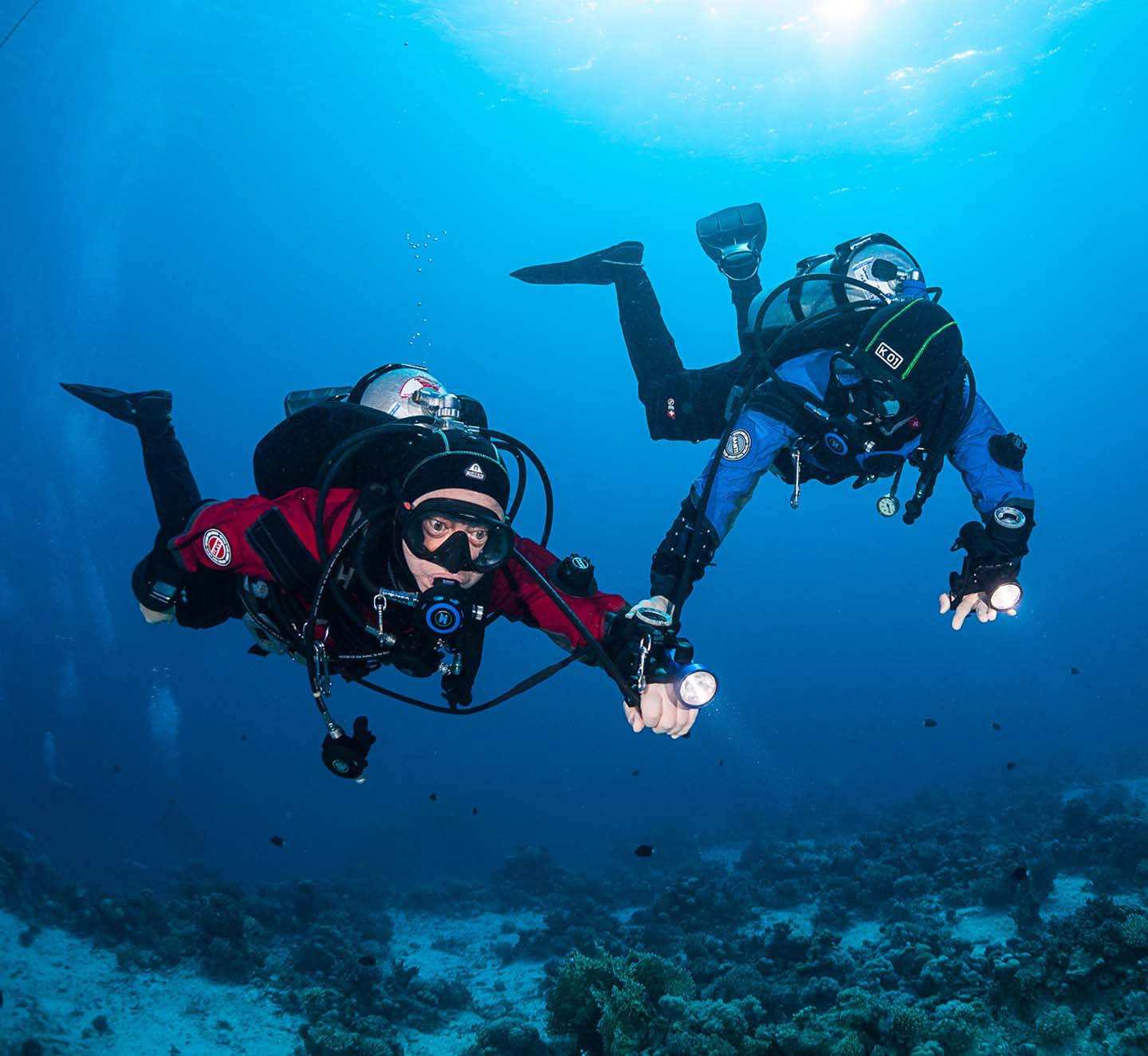 WHO IS IT FOR?
The Recreational Supervised Diver may be the best first step if you want to dive under the supervision of dive professionals.

You might want to get the extra care they can provide, or you might just prefer to take new experiences in small increments.

This could also be a good solution if time constraints prevent you from taking a full course in one go.

It is also recommended for young people, as it limits their exposure to depth and puts them under adult supervision.
WHAT WILL I LEARN?
Course outcomes include, but are not limited to: fundamental principles of diving, how the equipment works, and how your body is affected by the pressure changes in the water.
You will learn fun skills that will make you feel confident and competent underwater as well as help you to overcome some basic problems that may occur during your dives.
A GUE Supervised Divers pass means that divers will be certified to dive under the supervision of a dive professional to a maximum depth of 40 ft/12 m.
Applicants for a GUE Supervised Diver program must:
Be a minimum of 14 years of age.
Be physically and mentally fit.
Be a non-smoker.
Be able to swim.
Obtain a physician's prior written authorization for use of prescription drugs, except for birth control, or for any medical condition that may pose a risk while diving.
For a full list of course prerequisites, click here.
Depending on the logistics, your level of preparation, and your comfort, the course can be completed in three to four days
.
Add a sense of adventure to your life and challenge yourself to experience beautiful and serene underwater landscapes few people have seen.
Recreational Diver 1
is the continuation course to take you deeper beneath the surface while developing your independence as a new diver.