Board of Directors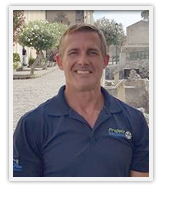 Jarrod Jablonski
President

Jarrod Jablonski is an avid explorer, researcher, author, and instructor who teaches and dives in oceans and caves around the world. Trained as a geologist, Jarrod is the founder and president of GUE and CEO of Halcyon and Extreme Exposure while remaining active in conservation, exploration, and filming projects worldwide. His explorations regularly place him in the most remote locations in the world, including several world record excursions at 300ft to cave penetrations in excess of 24,000feet/7km; these dives include bottom times of 12 hours with total immersions near 30 hours. Jarrod is also an author with dozens of publications, including three books and several forthcoming.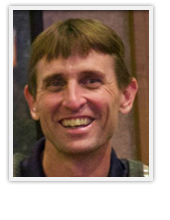 Todd Kincaid
Vice President & Director of Research

Dr. Todd Kincaid has been diving since 1979 and cave diving since 1987. He has explored and mapped underwater caves in Florida, Turkey, Mexico, and China and studied the role of caves in controlling groundwater flow patterns for M.S. and Ph.D. university degrees. He is currently working with a team of researchers and explorers with the Florida Geological Survey and GUE's Woodville Karst Plain Project to understand karstic groundwater flow to Wakulla Spring in North Florida. That work has included detailed underwater cave mapping, quantitative groundwater tracing, hydraulic metering of discrete cave passages, and the numerical simulation of conduit/matrix groundwater flow. He is one of the original founders of GUE, currently serves as GUE's Vice President, and also leads a small consulting company, GeoHydros, that specializes in geological and groundwater modeling. He also serves on the Advisory Board for the Hydrogeology Consortium and the Florida Springs Institute, both non-profit organizations dedicated to the protection of Florida's springs.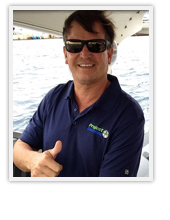 Robert Carmichael
Director of Global Logistics

Robert Carmichael a constant passion for underwater exploration and a knack for improving the functionality of mechanical devices.He learned how to build a recreational hookah system in 1980 as the first full-time employee of Brownie's Third Lung, a job that inaugurated his love for diving. In the late 1980's he began experimenting with technical mixed gas diving and was the enterprising force behind the development of what would become the Halcyon "PVR-BASC" rebreather. This rebreather helped revolutionize deep, technical diving and would lead to numerous world record cave dives. Over more than 15 yrs these and many other innovations were developed with Robert's business partner and friend, Jarrod Jablonski, with whom he founded Halcyon Manufacturing in 1995. Robert continues to bring innovative solutions into a wide range of marine applications, building a team at Brownie's Global Logistics which supports mixed gas supply and submersible support systems for yachts and expedition ships around the world. Robert is proud to donate some of BGL's time and resources to the exploration and conservation efforts of Project Baseline worldwide.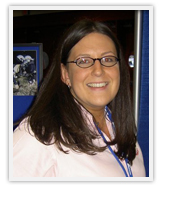 Corey Jablonski
Treasurer and Secretary

Corey Jablonski has been with GUE since 2002, when administration and bookkeeping were handled by only one person. Over the years GUE has grown, and she now manages the administrative staff as well as GUE's finances, and also serves on the Board as Treasurer/Secretary. She was certified to dive by her brother, Jarrod, both in 1995 and then later after she came to work for GUE in 2005, under GUE's first beta Rec 1 program. Since then, she has been privileged to travel to, and dive in, some amazing places, including the Great Barrier Reef in Australia. Before coming to GUE, she worked as a high school English teacher. She graduated cum laude from Florida State University with two Bachelor's degrees and a Master's in Educational Administration.
Richard Lundgren
Director

Richard Lundgren is the founder of Scandinavia's Baltic Sea Divers and Ocean Discovery diving groups, and is a member of GUE's Board of Directors. He has participated in numerous underwater expeditions worldwide and is one of Europe's most experienced trimix divers. With more than 4000 dives to his credit, Richard Lundgren was a member of the GUE expeditions to dive the Britannic (sister ship of the ill-fated Titanic) in 1997 and 1999; has been involved in numerous projects to explore mines and caves in Sweden, Norway, and Finland. In 1997, in arctic conditions, he performed the longest cave dive ever carried out in Scandinavia. Richard's other exploration work has included the 1999 filming of the famous submarine, M1, for the BBC; the side scan sonar surveys of the Spanish gold galleons off Florida's Key West in 2000; and the search for the Admiral's Fleet, an ongoing project that has already led to the discovery of more than 40 virgin wrecks perfectly preserved in the cold waters of the Swedish Baltic Sea.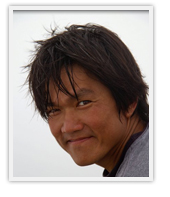 Gideon Liew
Director

Gideon Liew has been diving everything from pristine reefs to mysterious wrecks since 1984 in Southeast Asia. A dive instructor since 1994, he has worked with different dive stores and resort operations, as well as teaching divers everywhere from island bases to live-aboard boats. He is certified with SSI, PADI, TDI, DAN, and GUE. He is introducing the philosophy of "Doing It Right" diving to those who are interested, and presently travels and teaches GUE classes wherever he can. Gideon remains actively diving and is concerned about the conservation of these environments.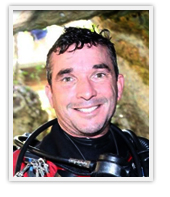 Sam Meacham
Director

Sam Meacham is the Director of El Centro Investigador del Sistema Acuifero in Quintana Roo. Sam co-directs an underwater archaeology and exploration initiative for the Gulf of Mexico and Caribbean regions, now living and working in Mexico full time. An experienced cave diver, he remains committed to understanding the complex dynamics of the Yucatán Peninsula's karst aquifer, as well as the people affected by it. He has extensive experience leading cave diving expeditions in the region, the most significant of which is the ongoing exploration of Sistema Ox Bel Ha and the adjacent Sian Ka'an Biosphere Reserve. Sam earned a Master's Degree in Science in Natural Resources in 2012 from the University of New Hampshire, and he has been a Fellow of the Explorers Club of New York since 2000, a NASA Space Grant Fellow, and a Best of Adventure Honoree in 2008's National Geographic Adventure Magazine. Sam has appeared in documentary films for CNN International, The Discovery Channel, PBS, NHK, National Geographic, BBC and BBC's Natural History Unit, including the critically acclaimed "Planet Earth" series.