Quality Assurance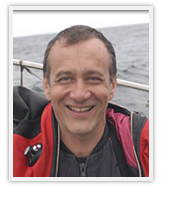 Dr. Panos Alexakos
Director of Quality Control and Instructor Development

Dr. Panos Alexakos has been involved with GUE since its formation and has represented the agency in a number of capacities. Today, he is GUE's Director of Quality Control and Managing Editor of its magazine, Quest. An active cave diver since 1996, Panos also holds a Ph.D. from The Pennsylvania State University and has been an active university educator since 1982.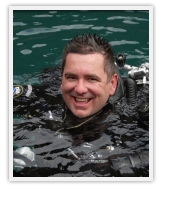 Gareth Lock
Director, Risk Management

Gareth Lock is passionate about improving diver safety. In 2011, he formed a research company whose aim was to transfer established safety management system practices from aviation to sport diving, cognizant that a straight path would not be possible given the nature of sport diving. In 2012, he started his Ph.D. to examine the role of human factors in scuba diving accidents and incidents. He has presented at a number of national and international diving conferences, promoting a "just culture" and reporting in the sport diving community with a view to breaking down barriers, thereby making diving safer. He has recently been appointed as Director for Risk Management for GUE to strengthen the organization and further develop a "Just Culture" within GUE. He has also launched a number of online and classroom-based courses to improve divers' personal and team performance.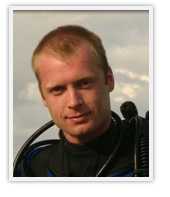 Mark Devoldere
Designated Trustee, Standards & Procedures

Mark Devoldere is a GUE Cave 2 and Tech 1 diver, as well as a Fundamentals and Rec 1 Instructor. He lives in Belgium, where he actively teaches GUE classes and promotes GUE philosophy within the regional diving community. As co-founder and current member of GUE-BE, he also contributes to the expansion and the consolidation of the local GUE community. Having participated in projects such as Project Morpheus, Project Baseline, and Ecoduikers, Mark is always on the look-out for new opportunities to expand his experience and involvement in global underwater exploration and conservation initiatives. Professionally, Mark is a logistics officer in the Belgian Army, currently employed as Quality, Risk, Prevention, and Environmental Manager of the Logistic Distribution Center of Belgian Defense.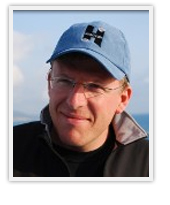 Peter Brandt
QC Board Member

Peter Brandt is an R&D manager in the telecom industry and started diving with CMAS in 1999. He joined GUE and got into cave & wreck diving in 2004/2005. He became Belgium's first GUE Instructor and is co-owner of the Diveolution dive center. Peter is also the initiator and co-founder of GUE-Belgium, a non-profit organization created to build the local GUE community. His main passion is exploring and documenting the underwater world. Together with friends, he set up the 2009 GUE Jutland expedition and has joined many other cave and wreck diving projects and expeditions over the years, all over Europe. Over the last few years, Peter has been very active in Italy (Sardinia, Lampedusa, Sicily) on several documentation and exploration efforts, mainly on rarely-dived wrecks, ranging from Roman- to WWIII-era. More recently, he developed a great interest in underwater 3D modeling and photogrammetry. Peter loves sailing as well.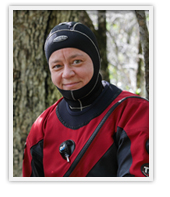 Maren Isigkeit
QC Board Member

Maren Isigkeit is an IT specialist, working and living in Northern Germany. In 1991 she completed her first scuba dive in the Baltic Sea and realized that with a background as a competitive swimmer and water polo player, diving was just a logical addition to her love of being in the water. As a GUE Instructor, she teaches the Foundational and Recreational curriculums and is an addicted cave diver. Before these water-filled beauties attracted her attention, she had already fallen in love with the most elegant and pristine way of diving: free diving. She is currently involved in cave projects in France (The hidden river project – Reseau de l'Ouysse) and GUE Project Nuttlar in Germany (Slatemine), but also loves projects focusing on the protection of marine habitats.
David Rhea
QC Board Member

David Rhea is an underwater enthusiast and his life is a testament to that fact. The love of scuba diving has taken David around the world as a videographer, photographer, researcher and explorer. For over 35 years David invested in thousands of students as they sought to further their diving education - the majority of that tenure focused on teaching cave diving. He served on the Board of Directors for Global Underwater Explorers for many years and has been active in several other diving organizations. David has been an active member of the Woodville Karst Plain Project project since 1998 and currently serves as the Training Coordinator. Continuing exploration projects around the world are an important part of his personal and professional diving.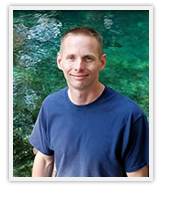 Jason Wright
QC Board Member

Jason Wright started diving in 2001. After several years of recreational diving he took GUE Fundamentals in 2007 and is now a Tech 2/Cave 2 diver in addition to teaching GUE Fundamentals, Rec 3, and DPV 1. Jason is a member of the Ozark Cave Diving Alliance (OCDA) and South Central Underwater Explorers (SCUE). Jason currently lives in Texas and works in the Aerodynamics group at Bell Helicopter, where he specializes in ice protection technology.