2017 GUE Conference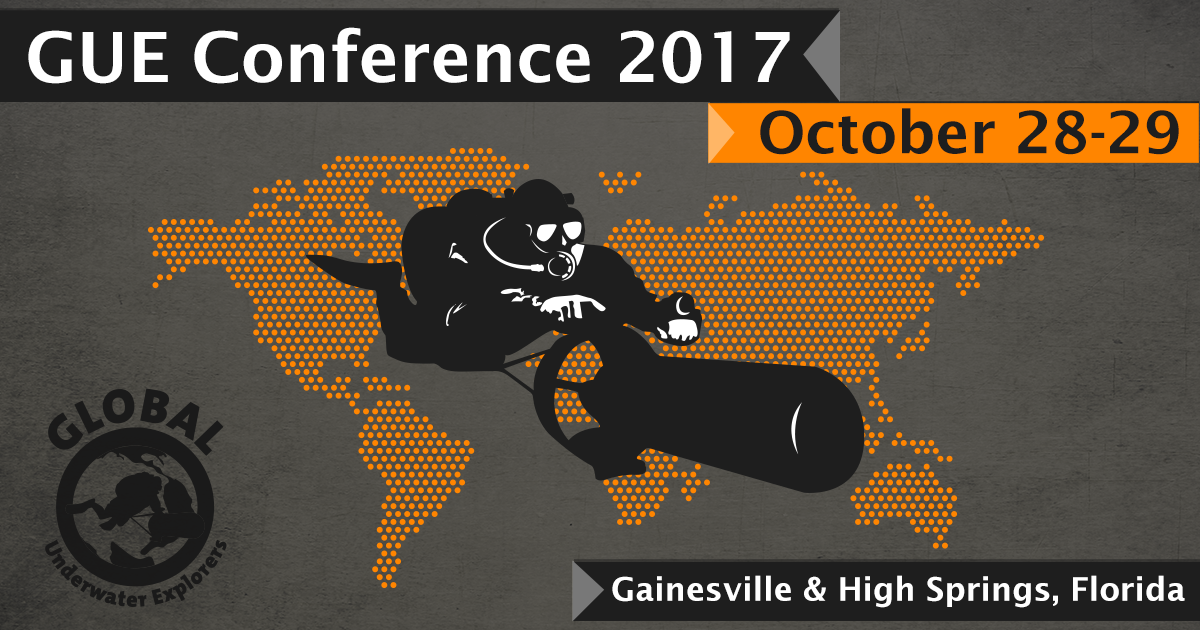 We are happy to announce the 2017 GUE Conference will be held in Gainesville and High Springs, Florida on October 28-29! On Saturday we will host speakers at the University of Florida's Student Union and hope you'll like the change in venue from past Gainesville conferences. Sunday we'll be in High Springs for workshops at GUE's headquarters and diving at the local springs. The conference is also well-timed if you plan to attend DEMA in Orlando the following week.
To make sure you don't miss out on conference updates in the coming months, including registration, agenda, and accommodation details, please take a moment and sign up for our mailing list. We promise not to spam you and will only use this email list for important announcements. Joining the list doesn't obligate you to anything, only allows us to keep up with those interested in attending the conference.
We look forward to seeing you in Florida next year!
---
We're on the hunt for good suggestions for workshops and presentations! If you have a project or topic you'd like to present or a subject you'd like to see covered, we'd love to hear from you.